Welcome to The 1st Borough Green Scout Group!
On our website you will find a wealth of information on who we are and what it's like to be a Beaver, Cub or Scout. We hope it will inspire you to join us! Please feel free to explore.
LOGIN AREA  We have one area ('Sections' in the menu bar) which is a login area and only accessible to parents or carers of current Beavers, Cubs and Scouts. To enter you will need login details from your Section Leader. Here you will find the current programme (when it has been finalised) and may be able to download letters or forms you may have mislaid. We hope it will make your busy life a little easier. Do let us know if there is anything else you would like us to make available to you on the website.
Contact Us if you have a query or wish to enquire about becoming a 1st Borough Green Beaver, Cub or Scout.
Yours, in scouting, Emma Good, Group Scout Leader
Registered charity number: 286124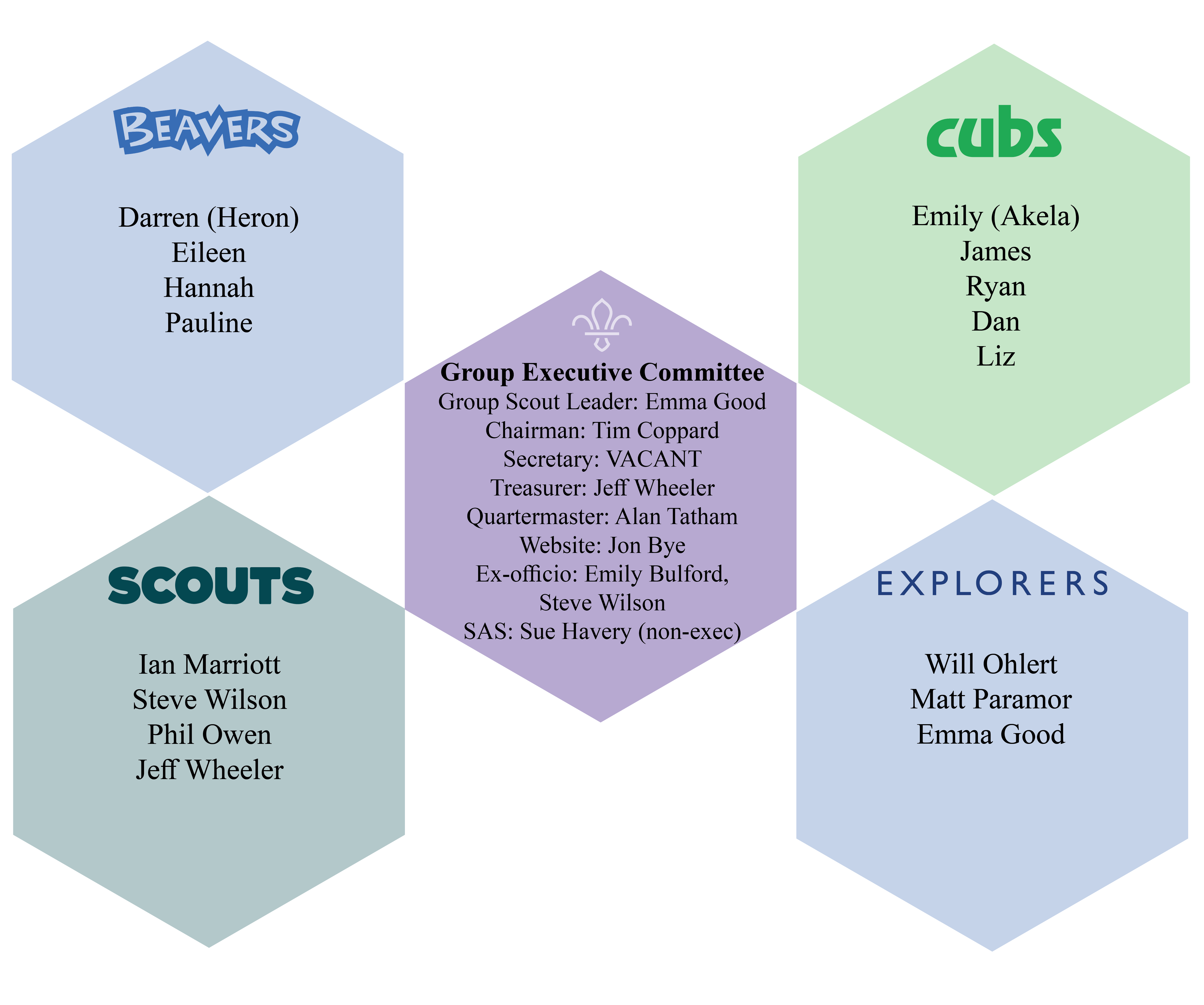 This site is maintained by Borough Green Scout Group. This website and all of its contents, graphics and code is copyright and the property of 1st Borough Green Scout Group. All rights reserved. The logos are registered trademarks of The Scout Association and used by 1st Borough Green Scout Group under licence. The images belong to The Scout Association and are used by 1st Borough Green Scout Group under licence. Reproduction of text, images or other data from this website is strictly prohibited without explicit written permission by 1st Borough Green Scout Group. The views expressed in the website are not necessarily those of the Scout Association. This website includes hypertext links to websites managed by third parties outside of our control. As such we provide no guarantee to the reliability of this information and accept no responsibility for its content or availability. We do not endorse or recommend any third party. Content on the site may be specific to a particular contributor and may not reflect the views of the site owner. Content downloads: It is your responsibility to ensure that any content downloaded from this website to your computer is free from viruses and suitable for use on your computer.