Whether interested in becoming a leader or simply sharing some of your time and skills, Borough Green Scouts would welcome you to volunteer with us.
LEADERS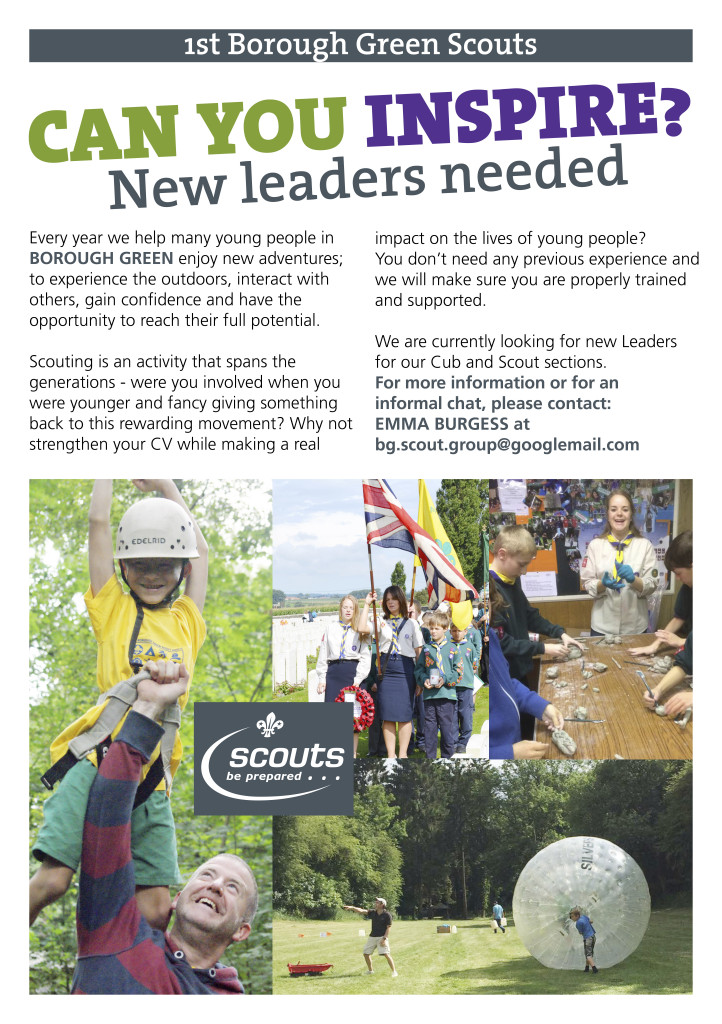 ---
GENERAL VOLUNTEERING
Volunteering is one of the most fun, rewarding and positive things you can ever do.
We understand that not everyone has the time to commit every week. But we'd welcome as much or as little time as you can give. And your skills and interests could be of a lot of value to young people and the wider Scouting movement.
So if you would like to have fun and make friends, earn professional qualifications and make a real difference to the lives of young people, please contact us.
---
MARQUEE FUNDRAISING VOLUNTEERS
During the warmer months, we are always looking for volunteers to help erect or pack away our marquees which we hire out.
The hiring of the marquees is an important source of funds for the group and helps to subsidize activities for all the sections. Volunteering your time to help us deliver this service therefore benefits young people directly.
If you feel you could help, please reply to an email, reach out on our Facebook page or use the website to contact us.
---
'For anyone thinking of becoming a Volunteer, I say, go for it, come and join the big adventure.'
Bear Grylls, UK Chief Scout
---
Read more about what Bear has to say about Volunteering in this GQ Magazine article.